3492
Placemets So Far
Still Going On ..
Training & Placement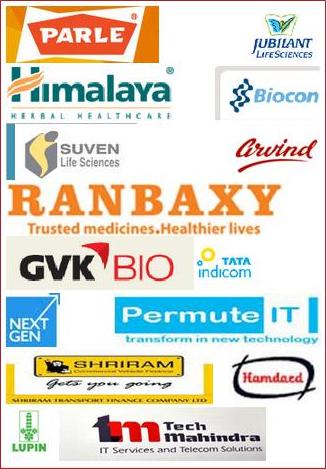 MIMT has a training, placement & development cell. The cell performs the following functions like, Identify and update the might career opportunities for students. Import training to the student for there overall development, selection during campus activities. Invite Industries Company for students through MIMT campus. Developing entrepreneurship skills. Conduct development programs for faculty members. Building strong competencies and skills. Practical Training is a very important component of the curriculum meant for the students. As a part of the curriculum, arrangements are made for the students to undergo practical training during summer vacations in multinational/private/public sector Undertaking/Government Department and the Laboratories of the Institute.
Training is also being parted in improving communication skills, personality development, to prepare for on campus and off campus interviews. We provide our students with personal and career counseling, skill development workshops and career information services to help them meet expectations at their work place. Students attain their training according to curriculum.
Department of Life Sciences
Recruiters :
Indian North East University Shilong and I.I.T New Delhi; Shantha Biotech, Hyderabad; Biogene, New Delhi; Vector research institute, Goa; IBM, Pune; Kishan Plant Biotech Ltd.,Baroda; ICICI Manipal Academy, Banglore; Titan Biotech Ltd., Bhiwadi; Unichem Laboratories, Mumbai; Dr. LAL Pathology Lab, New Delhi; Shiv Shakti Plant Biotech Ltd., Hyderabad; Hindustan Zinc Ltd., Chittorgarh; J.K.J Biosciences, New Delhi; Solarish Pharma, Vadodra; BARC, Mumbai; Span Diagnostics, Surat; Procter & Gamble, Baddi; Zydus Cadilla, Ahemadabad, Delhi; Suven Life Sciences, Hyderabad; Lilac Medicare, New Delhi; Banasthali Vidyapith, Newai; Allahabad Deemed University, Allahabad.
Trainers :
Shantha Biotech, Hyderabad; Ranbaxy, Indore; BARC, Mumbai; IIT, New Delhi; ONGC, Dehradoon; CIMAP, Lucknow; CDRI, Lucknow; IGIB, New Delhi; National Institute of Immunology, New Delhi; PDPL, Indore; IPCA, Ratlam; IBI Biosolution, Chandigarh; Central JALMA Institute, Agra; Endolabs, Indore; Microtech Labs; FRI, Dehradoon; Span Diagnostics, Surat, Gujrat; Bhopal Sahekari Dugdh Sangh Maryadit, Bhopal; Rajasthan Agricultural University, Bikaner; RAPP, Rawatbhata; IOIB, Jaipur.
Department of Computer Science & IT:
Recruiters :
HP, Bangaluru; Accenture, Bangaluru; HSBC, Pune; TCS, Pune; IBM, Delhi; Globrein systems, Stingray Technologies, Pvt Ltd Noida; VeryEasy Data Ltd. Chennai; Source Fuze Technologies, Noida; Prathan Softwares, Jaipur; VGL Softech, Jaipur; NextGen. Ltd., Gurgaon; HCL Infosystems Ltd, Noida; Wings Communications Ltd, Gaziabad; Mind Mill Software, New Delhi; Infotech, Bhopal; Karvin Software Solutions, Bangaluru; Technology, Mumbai; National Informatics Centre, New Delhi; ST Electronics Ltd. Noida; IT Solutions, Bangaluru; NIT technologies, Delhi.
Trainers :
CMC Ltd., National Informatics Centre, New Delhi; RAPP, Rawatbhata; DSCL, Kota; CFCL, Kota; National Informatics Centre, Kota; BARC, Mumbai; ONGC, Bangalore; ISRO, RRSSC Jodhpur; Reliance Infocom, Ahemedabad; CEERI, Pilani; Syscom Infotech, Bhopal; Webdunia, Indore; Web Technology, Jaipur; Siemens, New Delhi; National Informatics Centre, Jaipur; Rajcomp, Jaipur.
Placement in 2017
| Name | Batch | Company Name | |
| --- | --- | --- | --- |
| Ajish John | 2014-2017 Batch | Concentrix | |
| Akansha Garg | 2014-2017 Batch | Concentrix | |
| Varini | 2014-2017 Batch | ICREATE | |
Placement in 2016
| Name | Batch | Company Name | |
| --- | --- | --- | --- |
| Purnima Lokwani | 2013-2016 Batch | Genpact | |
| Parth Garge | 2013-2016 Batch | Genpact | |
| Vaibhav Joshi | 2013-2016 Batch | Genpact | |
| Aditya Agrawal | 2013-2016 Batch | Market Magnify | |
| Rakhi Agrawal | 2013-2016 Batch | Market Magnify | |
| Mohatib Asif | 2013-2016 Batch | Market Magnify | |
| Surbhi Anand | 2013-2016 Batch | Market Magnify | |
| Urvashi Pathak | 2013-2016 Batch | Market Magnify | |
| Vishal Devani | 2013-2016 Batch | Market Magnify | |
| Deepika Dadhich | 2013-2016 Batch | Biocon,Quality Control | |
| Vijay Singh Rajawat | 2013-2016 Batch | NCML,Operation Executive | |
| Om Prajapati | 2013-2016 Batch | Oasis test House Ltd. - Jaipur,Quality Control | |
| Mahendra Nagar | 2013-2016 Batch | Ganga Kaveri Pvt. Ltd.,Territory Sales Manager | |
| Deepak Shringi | 2013-2016 Batch | Dam Plant , Rangpur, Kota | |
| Stuti Jain | 2013-2016 Batch | Wiseguy Research Consultants Pvt. Ltd. , Pune,Research Assistant | |
| Lalit Sherwani | 2013-2016 Batch | NCML, Mumbai, Operation Executive | |
| Neha Rajawat | 2014-2016 Batch | Ifrazone Industry ,Chandigarh, Marketing Executive in | |
| Rati Sharma | 2014-2016 Batch | Blood Bank, Ahmadabad | |